Instructions to members of public about the CO.OP.HSG. Societies, and how to prevent cheating at the time of purchasing flats.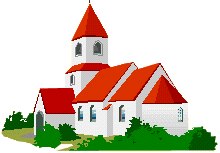 1. Verification of ownership of land.
Ensure from the City Survey office that the developer has been granted the N.O.C and the land is Non-Agricultural(N.A.)
For clear title, 7/12 (Sat Bara) Extract to be verified from the "Talathi" OR "Tahasildar" office.
For Land in Dispute or in legal litigation - approach "Bailiff" or "Arbitrator" from High Court.
2. N.O.C.'s of various authorities
| | |
| --- | --- |
| Fire Brigade | Especially for High Rise buildings |
| Traffic Dept. | Of Your local Police. |
| Electricity Dept | For electricity supply. |
| IAAI | Building in Airport vicinity. |
| Railway | Near the railway track |
| Municipal Authority | For drainage,, water supply, commencement certificate |
3. To check the legality of the construction:
A) Checking of Commencement Certificate or Intimation of Disapproval by the Municipal Authorities.
B) Contact Builders/Developer for
Plans submitted by the architect.

Notice in Newspaper for clearance of title of the land.

Certificate from solicitor.

Confirm weather Residential or Commercial.

F.S.I. permitted, and utilised by the builder.

Percentage of reservation made for Govt. flats or any special category.

Whether covered under Urban Land Ceiling Reservation.
4. Entering into Agreement
The agreement for sale should be properly signed by the concerned parties.

The agreement must be attested by two witnesses.

Only the agreement registered with the Collector will be treated as the "legal document".

Stamp Duty should be paid only at the Collector's Office at the time of registration of the agreement.
5. Mode of payment
Cheque is the safest way of payment.

If paid by cash, insist on receipt.

Repayment of loans obtained from the Financial Institutions should be made only to the concerned Institution and not to the builder or developer.
So Here's wishing you a very happy year ahead,
And all the bad luck to the cheats.